Home Baking Day – Loving Mom
2020-04-23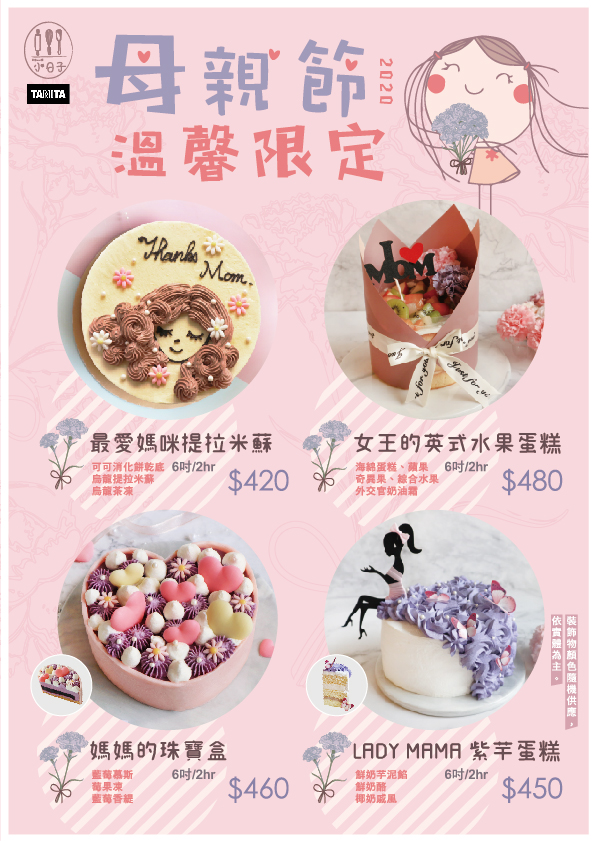 Mother's Day Special series is available now!


#MothersDaySpecial
Mother's Day Special series is currently available from 22 April 2020!
Let's DIY and show our love and appreciation to our beloved mom!


Blueberry Heart Mousse Cake

– Blueberry mousse cake with mixed berries jelly layer. The pretty topping cream makes the cake fancier.


Lady Mama Taro Cake

– Three layers chiffon cake with panna cotta and silky taro paste in the middle. Decorate the cake as an elegant lady wearing a beautiful gown.


Fruit-Topped Victoria Sponge Cake

– Fluffy sponge cake with rich custard cream and fruit cocktail.


Oolong Tiramisu

– Adding oolong flavor, bring you to new experience for tiramisu.